A stand-alone software proofing solution for demanding press and print environments, Blackmagic is made to work alongside any existing production workflow.
Colour Management
Blackmagic features an ICC v4.2 compliant colour management system with true 16-bit processing for enhanced colour depth and finer colour control.
Import press ICC profiles to match your CMYK or multi-colour press standard.
Process files containing halftone, stochastic, hybrid, or any other screening type.
Press ink and platesetter dotgain compensation normalises plate files for proofing.
Real Dot Technology delivers your proofs with exactly the same dot structure as source platesetter RIP files.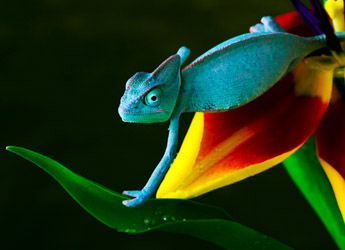 Press RIP Integration & Workflow
Blackmagic interprets the native file format, directory structure, assembly and imposition data of your platesetter RIP.
Virtual Press allows you to manage, assign and change job plates.
Configure automated RIP polling and proofing to suit your workflow.
Submit files via drop folders, directly from design applications, or the desktop.
Use Jobtickets to precisely control your job processing and print options.
Display, monitor, and manage submitted files with the Jobs interface.
Colour Verification & Spot Colours
Certify the colour accuracy of your proofs using an integrated system for creating and measuring verification charts against ∆e, ∆H and ∆C tolerances.
Generate 'Calcheck' charts from imported CGATS data, directly from press ICC profiles or create customised charts.
Create or import unlimited Lab, CMYK, or multi-colour spot colour libraries.
Blackmagic uses spot colour paint modes and ink merging to accurately reproduce the process and spot inks of your presses.
De-Imposition & Soft Proofing
De-impose press sheets for proofing as individual pages or page pairs.
Utilise plate imposition signatures in standard industry formats, including JDF.
Display colour accurate previews on-screen at full output resolution.
Multi-resolution previews allow real-time zooming of large print areas.
Preview spreads, signatures, back-page show-through, and individual ink channels.
Ink Key Viewer helps the press operator set up press ink ducts and calculate ink use.
Printer Control
Blackmagic uses Paper Profiling to individually characterise print media.
Choose printhead dot sizes and use intelligent ink limiting to achieve optimal colour densities, while using the least amount of ink.
Linearise your print output using configurable gradation curves.
Monitor your printer's current status, ink levels and remaining media.
Load balancing efficiently manages your proofing output across multiple printers.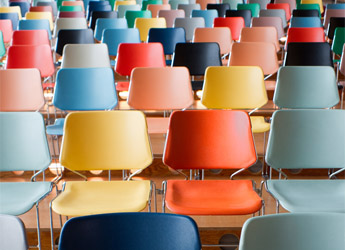 Unlimited Seats, Unlimited Printers
Blackmagic is a Server/Client based system supporting an unlimited number of local or networked clients at no additional cost.
Client interface settings can be individualised or shared with other users.
A Secure Mode option allows selective user access to functions and job information.
Your software includes a printer driver suite that allows it to run an unlimited number of your chosen brand of printer.
Contact a Dealer today to organise an on-site demonstration – There's a Blackmagic solution to meet your needs.
Blackmagic Pro
Proofing for 1-bit, CTP RIP, PDF and postscript files.
Unlimited proofing and workflow options. Blackmagic Pro is the complete colour management and proofing solution for any press, publishing, or commercial print environment.
Includes:
1 RIP of your choice* plus default input drivers.
1 Output driver suite of your choice* plus default output drivers.
Unlimited print size.
BlackMagic Lite
Proofing for 1-bit and CTP RIP files.
For the pressroom that needs precise, colour-matched proofs for platesetter RIPs. Blackmagic Lite is designed for non-postscript workflows.
Includes:
1 RIP of your choice* plus Lite default input drivers.
1 Output driver suite of your choice* plus default output drivers.
Unlimited print size.
**Also available in 4UP and 2UP sizing.
Blackmagic Bureau
Proofing for PDF and postscript files.
For pre-press design and advertising studios needing to proof work for publication. Blackmagic Bureau is made for PDF/postscript environments. Bureau can also function as the destination for a Serendipity Blackmagic remote proofing solution.
Includes:
1 Output driver suite of your choice* plus default output drivers.
Unlimited print size.